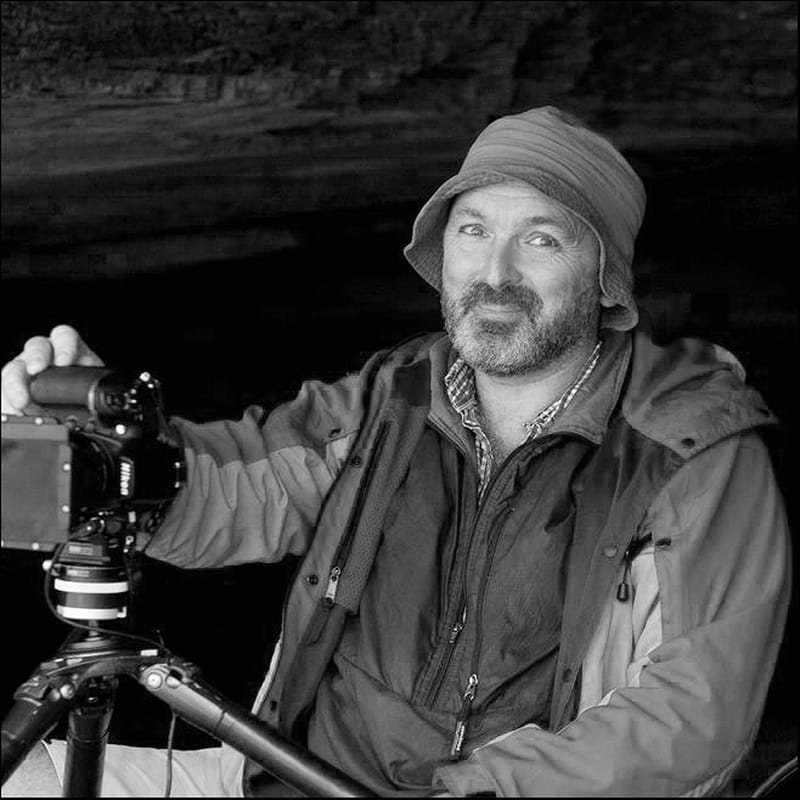 Marc Elliott is a freelance professional photographer with a refreshing outlook on life. With a genuine love of the great outdoors, he draws from his own personal experiences to produce pictures that are fast becoming the whispers of some of Cornwall's best loved photography. With a humble and calm attitude, Marc's philosophy for his work is simple; to strip it back to the traditional way of thinking when making pictures, with a modern day touch.
Originally from Sheffield, Marc, who is an apprentice trained cabinet maker, has always been devoted to the great outdoors. He spent 25 years of his life rock climbing and travelling the world, where he gained most of his inspiration and passion for his natural surroundings. After 11 years of city life, Marc decided to leave the hustle and bustle behind him and move to North Cornwall, where he has enjoyed the tranquillity of the Cornish coast with his wife and two young daughters for the last eight years.
Due to family commitments and health reasons, Marc has said goodbye to his rock climbing days, but continues to use his photography as a progression from the natural environment he was surrounded by as a climber and loves nothing more than capturing the many different emotions and moods through his pictures. From his own personal experiences, Marc believes photography can be deeply therapeutic, which is something he hopes to combine with a series of workshops to incorporate the many joys of the photographic world.
Marc's love of wild spaces stems from his passion of the great outdoors and capturing it through his photography brings him great satisfaction. His workshops offer something for everyone to learn and continue to develop their photography skills, in a relaxed and non-pressured environment. His main approach will allow you to gain complete control of the picture making process, as opposed to the camera making the choice, which is something Marc prides his photography on. The workshops will help you develop as a photographer, using the camera as a tool, offering full support on both artistic and technical issues. The approach is slow, methodical and considered, to give you the chance to grow in confidence and learn to see and communicate as a photographer in terms of visual language within landscape. In return you will come away with the confidence to work solely with the manual controls on the camera, the ability to understand and trust your own judgments and the understanding of metering, aperture, ISO, shutter speed, focusing and focal length selection.